Fortified churches exhibition in Helsinki
Tue 5/9 12:00 – Sun 1/10 13:00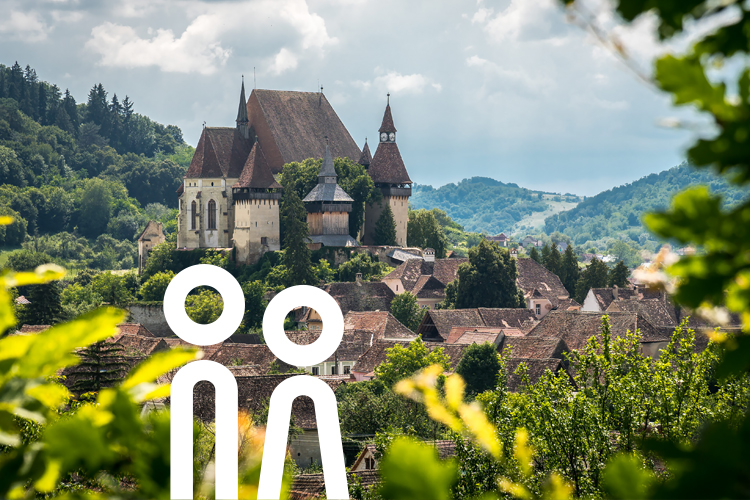 The fortified churches in Transylvania and Scandinavia… Invitation to the interesting exhibition on the gallery in the German Church from 5.9.-1.10.2023.
The exhibition on the gallery in the German Church in Helsinki can now be visited again from 5 September to 1 October 2023 on weekdays from 10 am to 5 pm, and also on Sundays after the church services.
A strong fortress is our God, a good defence and weapons.
Hardly any other region in Europe epitomises Martin Luther's chant as architecturally as the fortified churches in southern Transylvania. Here, from the beginning of the immigration of the Transylvanian Saxons at the end of the 12th century, numerous fortified fortified churches were built, of which around 160 are still preserved.
With their defensive fortifications, impressive sacral architecture and rich furnishings, the fortified churches are picturesque rural works of art. They shape the Transylvanian cultural landscape, where Romanians, Hungarians, Germans and Roma have lived side by side and with each other for centuries. The fortified churches bear witness to a special chapter in European history and are representative of the long, multi-ethnic tradition of this region. As part of the international cultural heritage, they require special protection. However, their preservation is not easy. Most Transylvanian Saxons have left the region in recent decades. The local Protestant-German communities, which have shrunk considerably, are hardly in a position to preserve the cultural heritage on their own. New ideas and concepts are needed.
With this exhibition, the Fortified Churches Foundation in cooperation with the Embassy of Romania and the German Embassy would like to report on the origins and current situation of the fortified church landscape. The exhibition offers visitors a unique opportunity to discover and experience this history and architecture - at the same time, it highlights perspectives for future preservation.
The exhibition in the German Church is a joint project of the Embassy of Romania and the Embassy of the Federal Republic of Germany in Helsinki with the Fortified Churches Foundation and the German Evangelical Lutheran Congregation in Finland as well as other local partners.
The exhibition can be visited from 5 September to 1 October 2023 on weekdays from 10 am - 5 pm, and after church services also on Sundays.
For the Youth

Adults
Website of the Fortified Churches Foundation The link opens in a new tab
---
Organizer
Helsinki • Helsingfors